Confederation of Indian Industry,National Institute of Design and India Design Council organised the India Design Show at the Make In India Week, in Mumbai from 13th –18th February. The India Design Show put forward 'Design' as a vital part of economic development, system operations, and overall quality of life. It showcased the design ability of India and orchestrated a platform that brought together myriad manifestations of design and presented them as a unified force to the people and industry.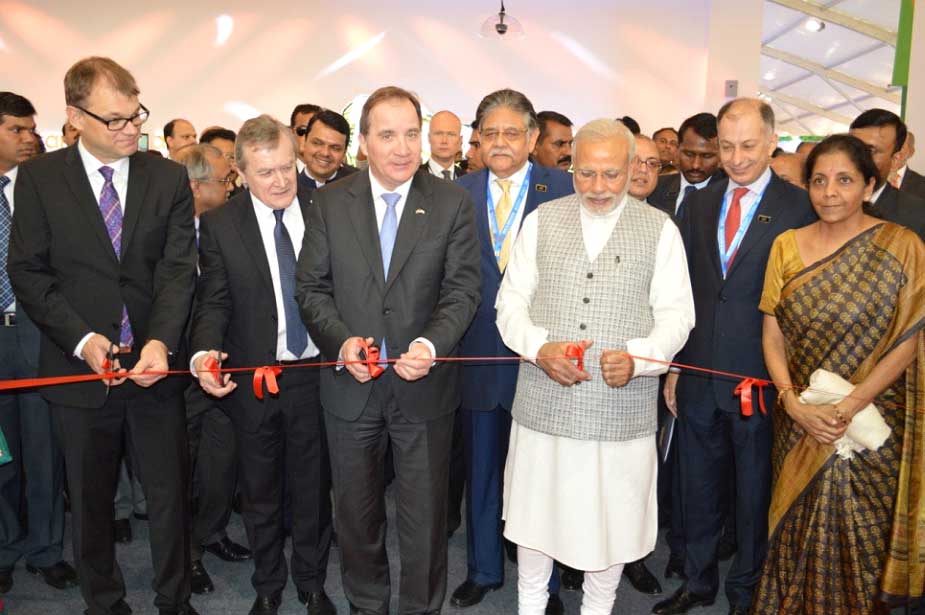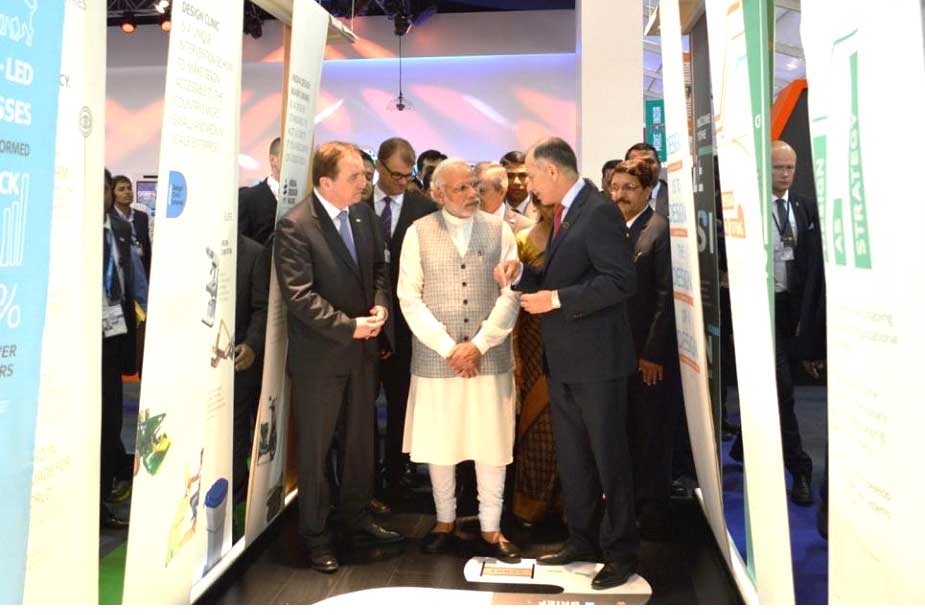 Shri Narendra Modi, Prime Minister, India, inaugurating the India Design Show along with Mr. JuhaSipila, Prime Minister, Finland, Dr. Piotr Glinski, Deputy Prime Minister, Poland, Mr. Stefan Lofven, Prime Minister, Sweden, Mr. SumitMazumdar, President CII, Dr Naushad Forbes, President CII & Director, Forbes Marshall Private Limited, Ms. Nirmala Sitharaman, Minister of State (Independent Charge) for Commerce & Industry and Mr.Amitabh Kant, Secretary, Department Of Industrial Policy & Promotion.
The Showcase
The Show was conceptualized to present the potential of design and to sustain an environment conducive to the growth of the Design Sector in India. The aim was to bring impetus to the national development agenda by creating design led product-service ecosystems.It brought to the mass, the realization that, 'Whatever is manufactured is designed. Whatever is designed is to be manufactured. Design and Manufacturing has a symbiotic relationship. One cannot exist without the other.' Hence, Design in India is significant for making, Make in India a success.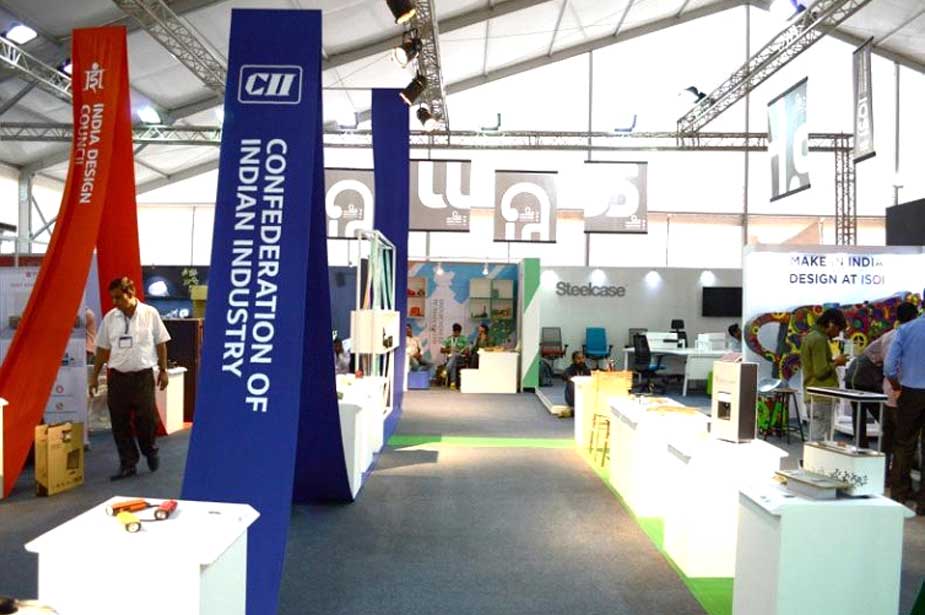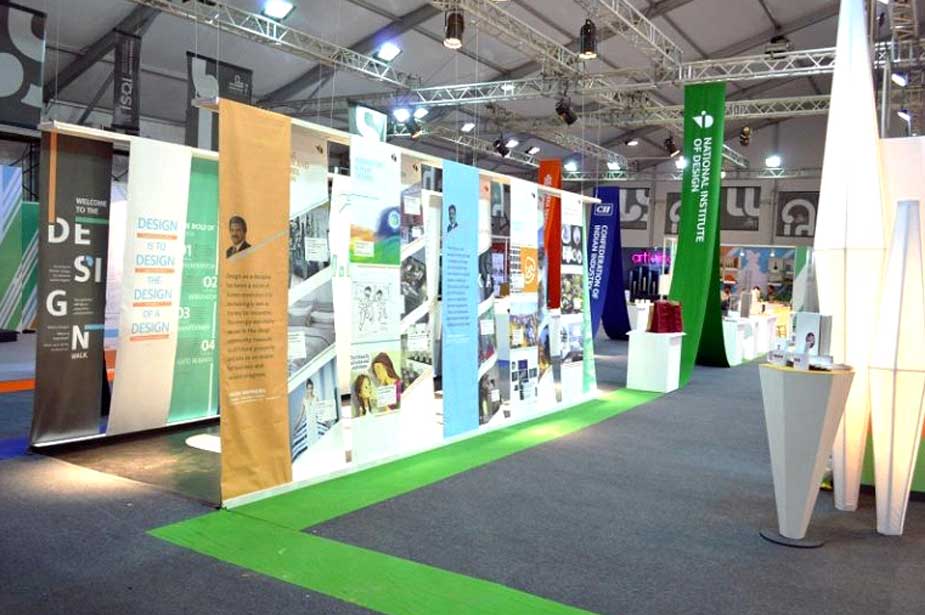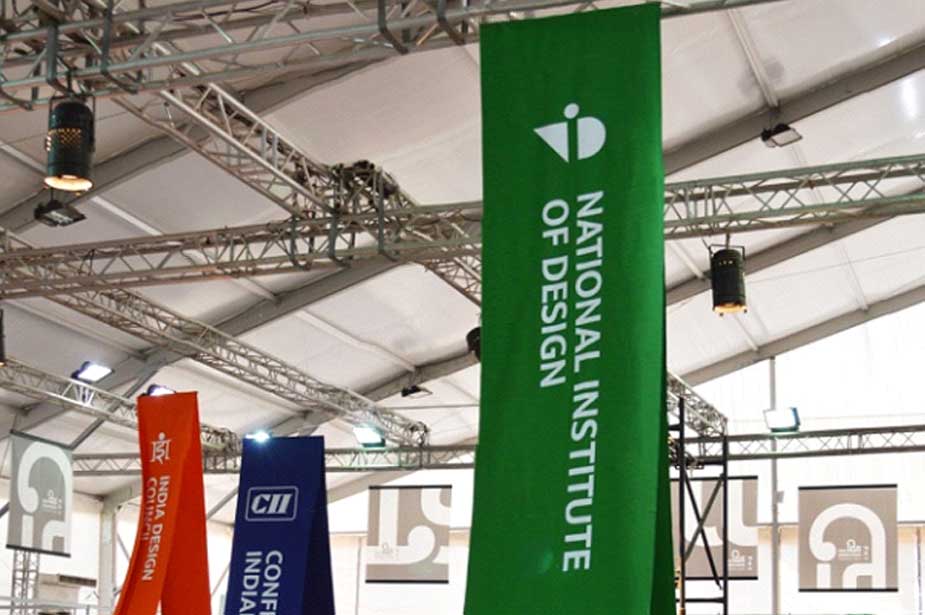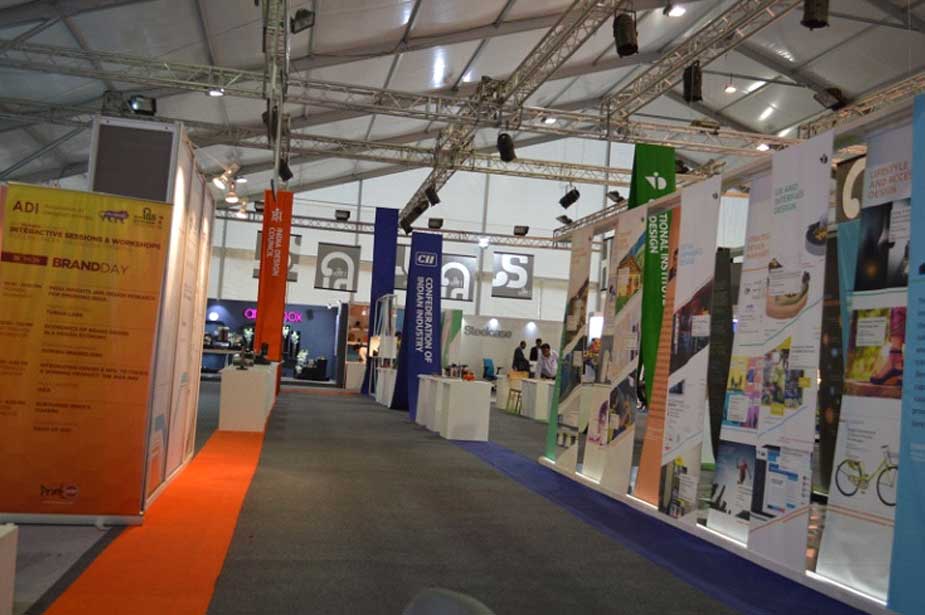 EXHIBITION
The success of the show was in bringing together various manifestations of design under one platform.
The exhibitors at IDS included different design stakeholders from Education to Services to Manufacturing, with establishments like Indian School of Design and Innovation , Steelcase, TTK Prestige, Art d'nox, TATA Elxsi, GI artisans etc., to uphold that design is incorporated in everything that we do and design led intervention and thinking has its own place be it in any sector/area.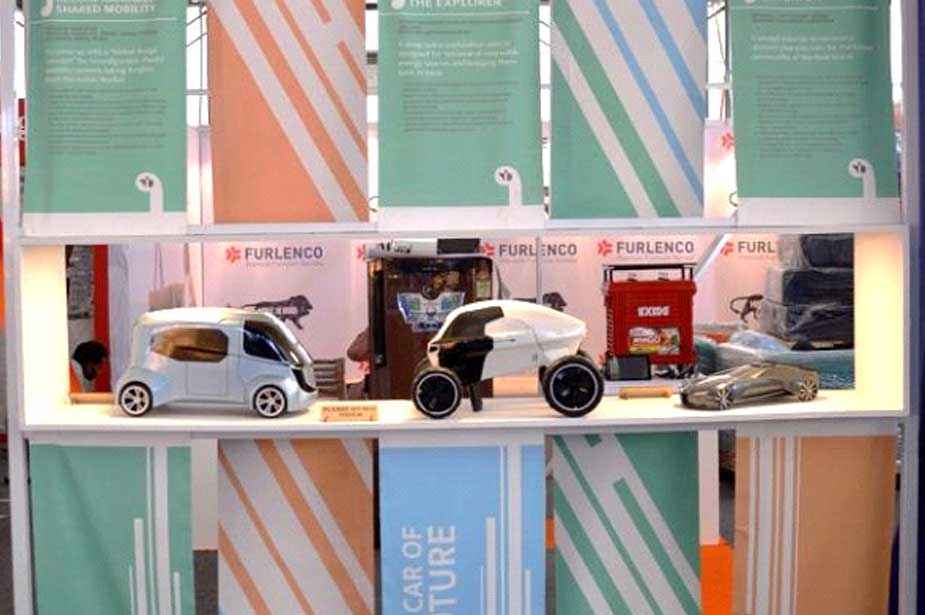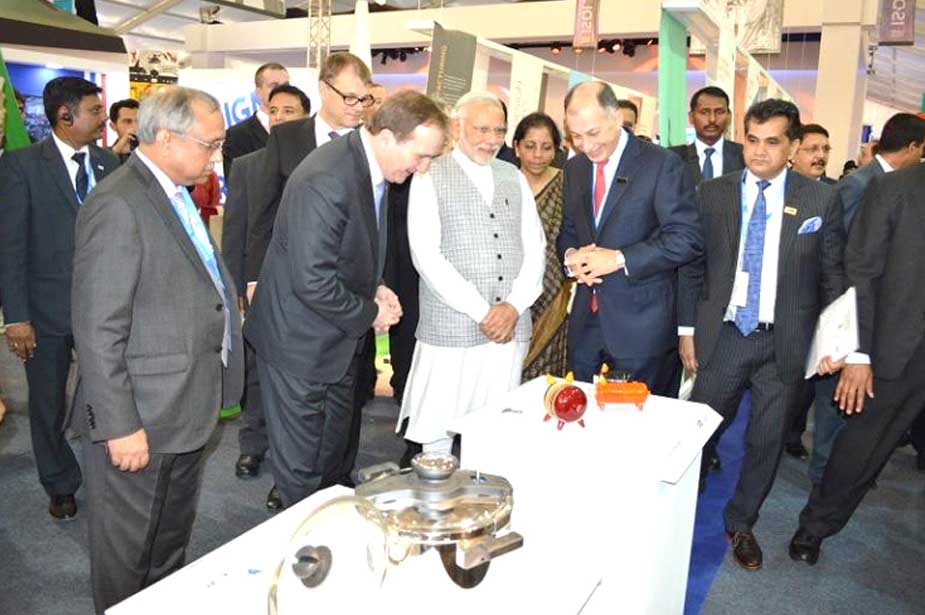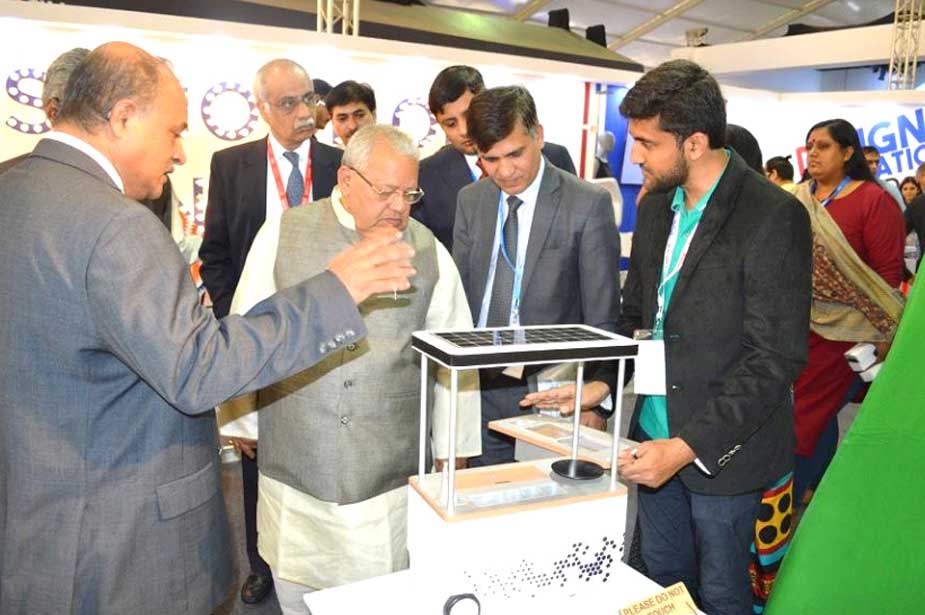 WORKSHOPS
The activity space at the IDS hosted a number of talks & DIY workshops with designers. The workshops addressed aspects of design like branding solutions, designing for digital platforms, and dealt with topics like design and innovation in consumer product, modern market, design research for emerging India, survival of traditional Indian art and crafts in the digital era, etc...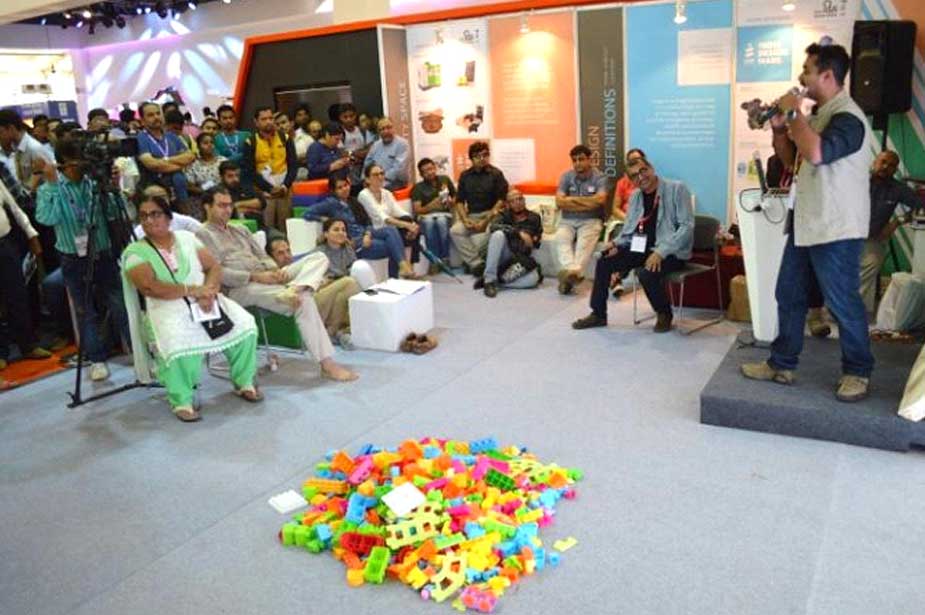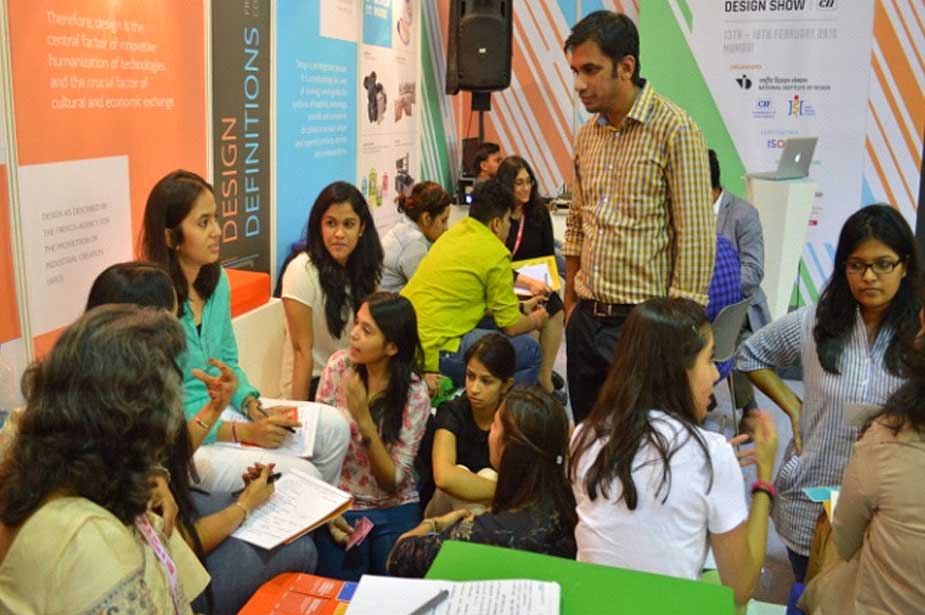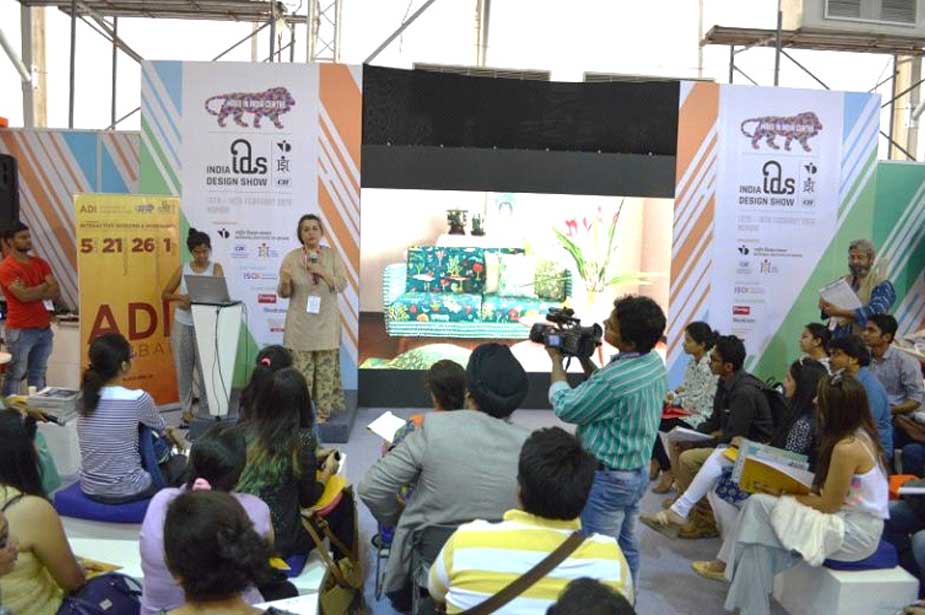 DESIGN WALK & GUIDED TOURS
A zone for experiencing and enjoying design was put up at IDS which included the Design walk – a game on Design Process, panels telling the story behind design which transcends mere visuals to efficiency and interaction. Guided tours for the visitors were organized. Experts from NID took visitors through the pavilion and enlightened them on the possibilities of design led developments.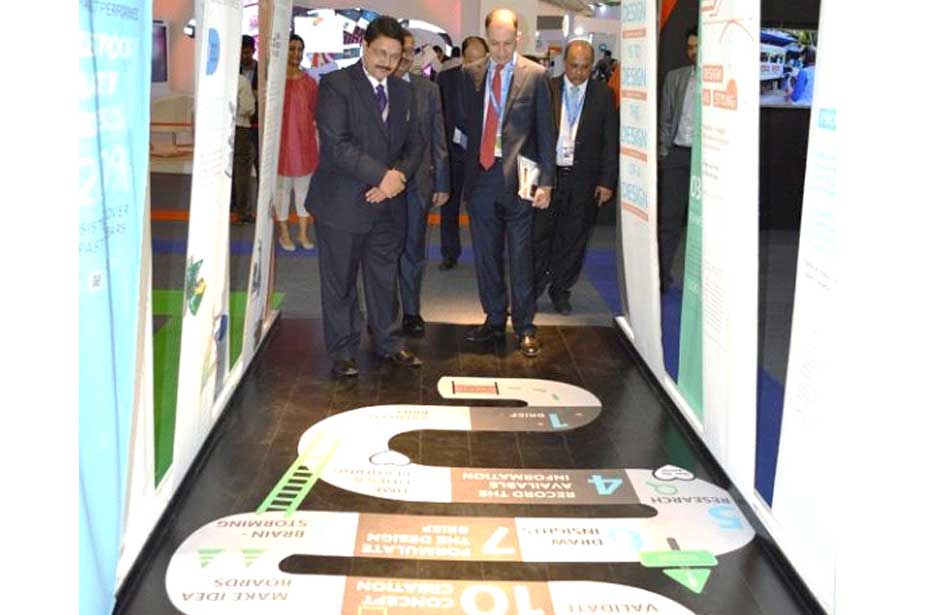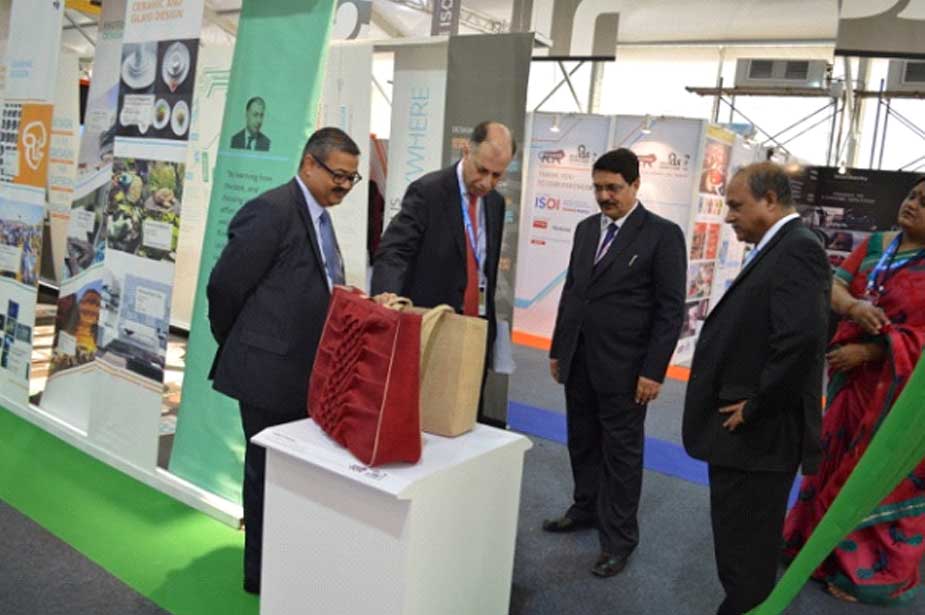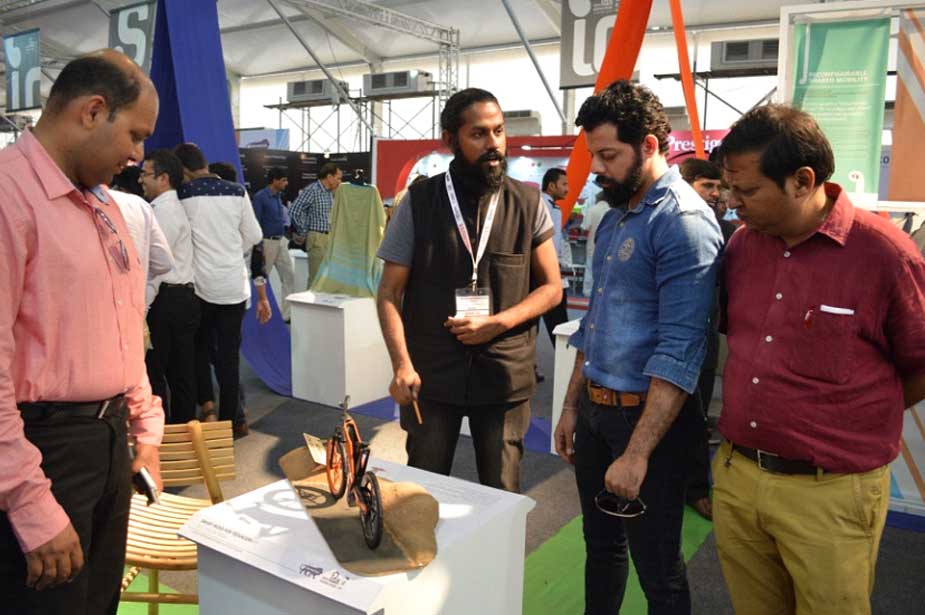 G.I. ARTISANS
An integration of GI's and Design is imperative for growth of employment-intensive manufacturing. It will create good jobs, especially manufacturing jobs.
Government registered 'Geographical Indication' artisans at the Design Pavilion encountered an overwhelming flow of interest in their work. The artisans not only displayed their works but also gave live demonstrations. The artisans'presence at IDS got them enquiries up to 50 lakhs and invitation for giving workshops in India and abroad.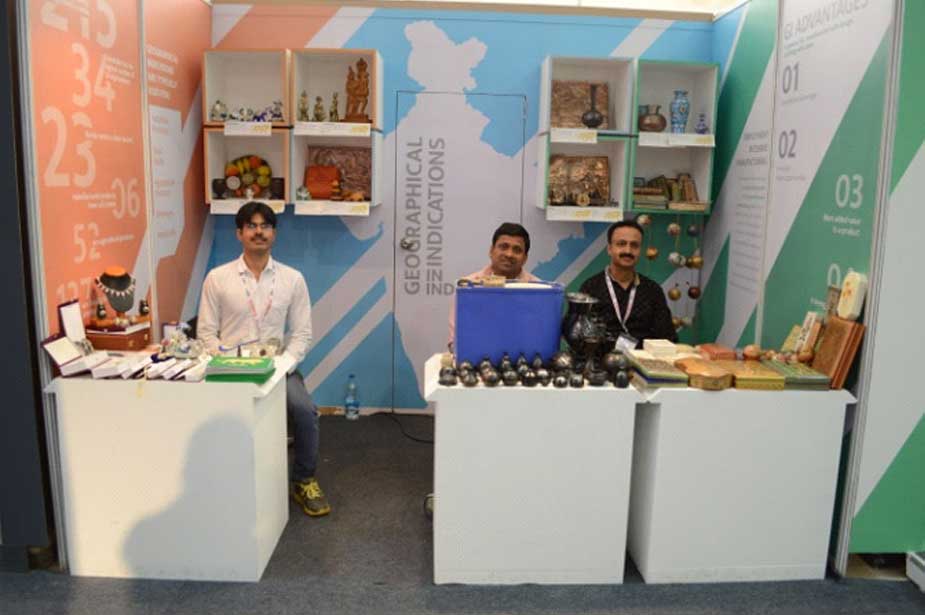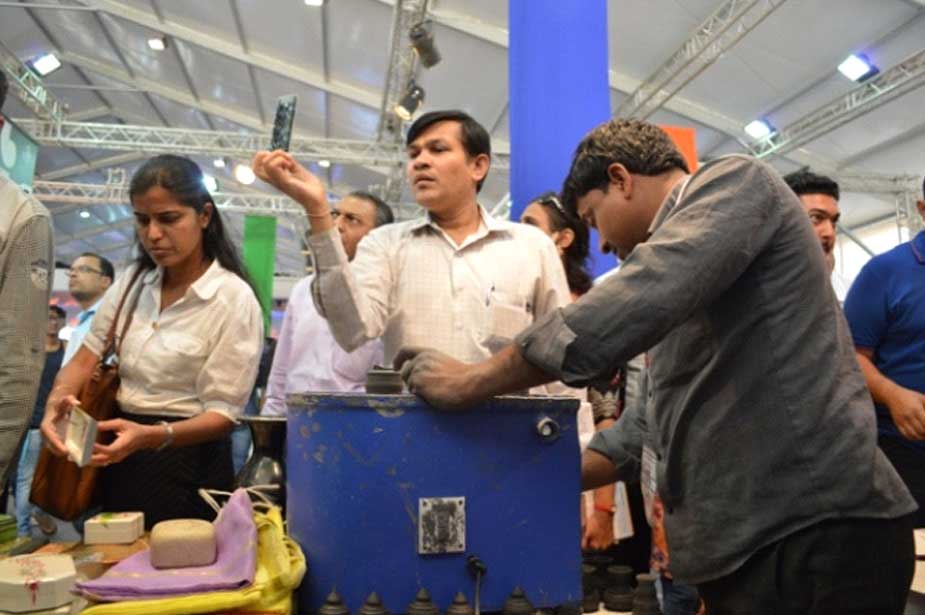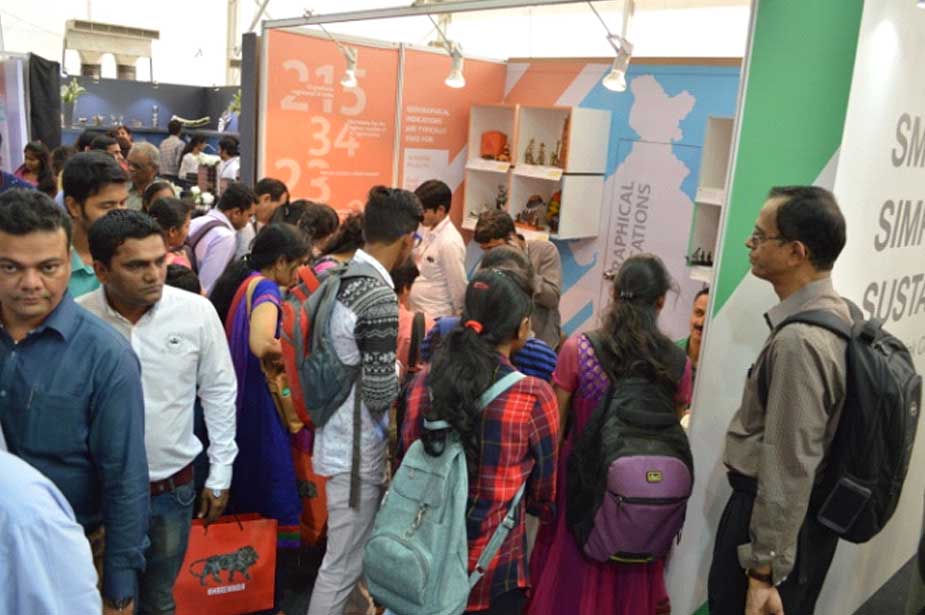 Overview
The general footfall of the Design Pavilion counted up to overall 10,000 visitors for the entire duration of the MII week. The general publics were curious and were intrigued by design . The biggest achievement for the Show was, when Small and medium industry entrepreneur enquired on getting Design interventions for their projects, they realized the importance of incorporating Design In India in the agenda of Make In India. The India Design Show created a forum on rethinking contemporary design practic es against the backdrop of manufacturing, promoting India as a global center of design. And build a platform for Indian and international designers, corporates, media heads, government representatives and academia to transfer knowledge, network and collaborate.