To provide a fillip to "Global Knowledge Collaborations", the second edition of KnowledgExpo was organized as a concurrent show of International Engineering & Technology Fair (IETF). KnowledgExpo is the biggest Global Knowledge Partnership Platform as a comprehensive convergence of all the key players from, Science & Technology; Research & Development; Innovation, Higher Education Design, Intellectual Property Rights, and Entrepreneurship for forging several knowledge-business partnerships between 2-4 February in New Delhi.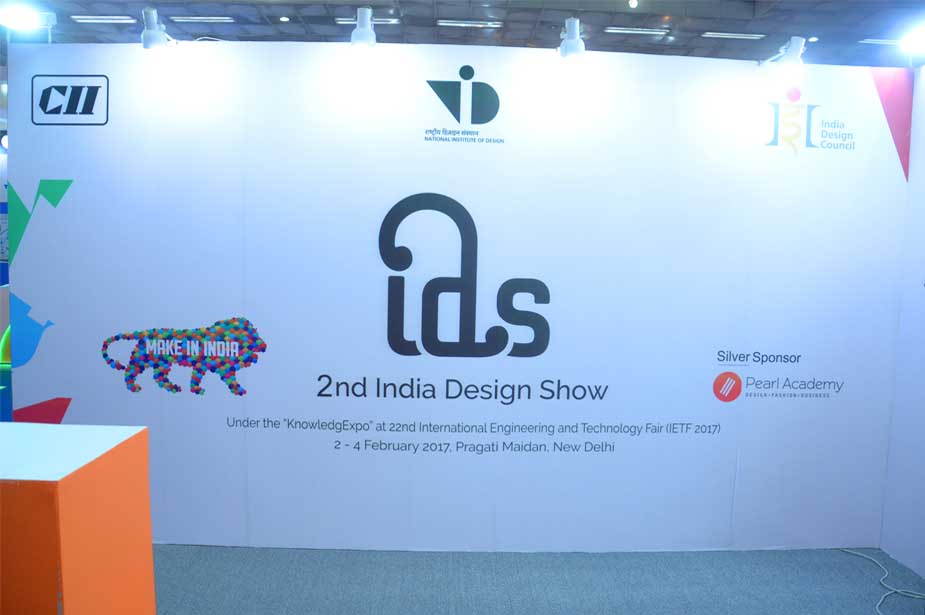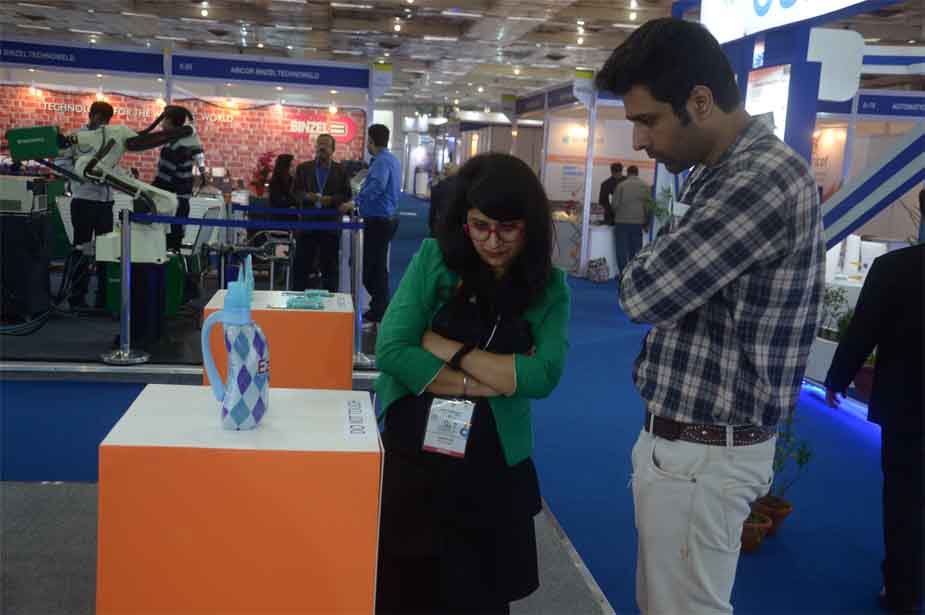 The Showcase
KnowledgExpo was spread over an approximate area of 1000 sqm. The exhibition area was divided into five difference zones, i.e., R&D & Technology Showcase, India Design Show, Innovation & Entrepreneurship Showcase, Top Intellectual Property Showcase and the Higher Education Showcase. Under the Technology Showcase, there were two major pavilions, one was for Council of Scientific & Industrial Research was created for showcasing of Indian research institutions knowledge prowess by displaying research capabilities & infrastructure, technologies developed, technology intensive products developed, capability and achievements of CSIR labs and the another was for National Accreditation Board for Testing and Calibration Laboratories (NABL), under which various testing and calibration laboratories like Dr Lal Path Labs, Bureau Veritas, etc. had participated to showcase their services. National Research and Development Corporation was also one of the exhibitors under the Technology Showcase.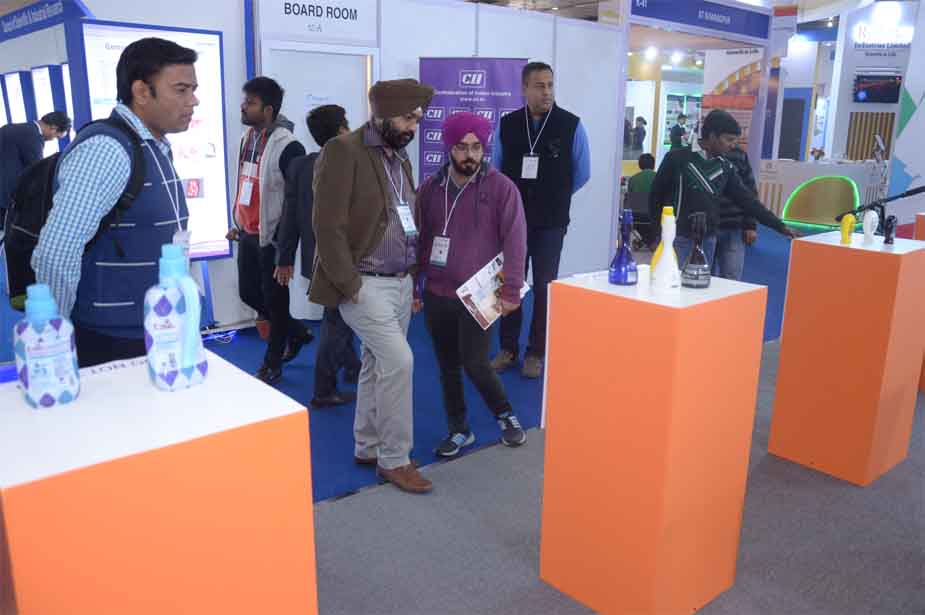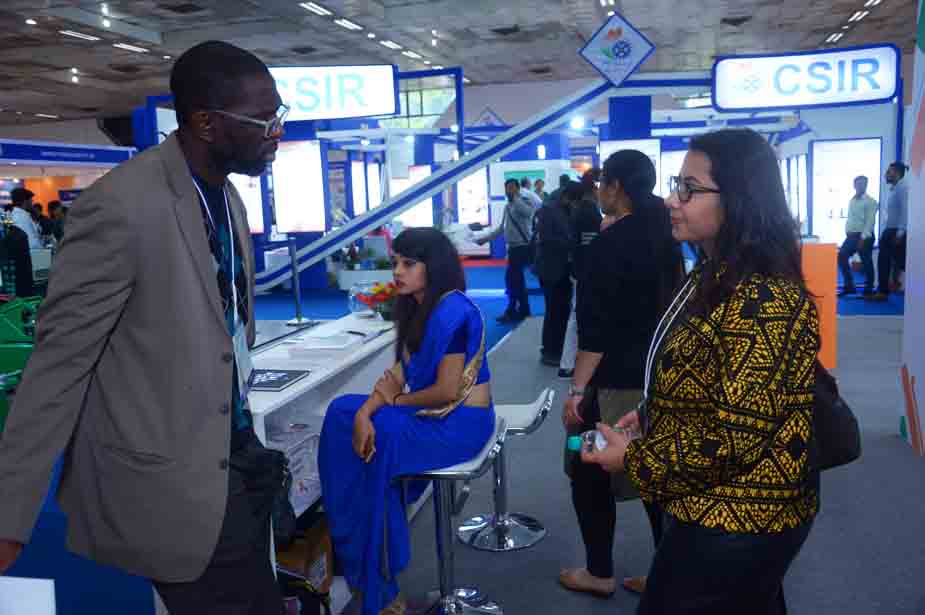 EXHIBITION
The 2nd India Design Show 2017 in partnership with Department of Industrial Policy & Promotion (DIPP), National Institute of Design and India Design Council was organised at the 22nd edition of the International Engineering and Technology Fair (IETF) 2017 , in Delhi from 2nd – 4th February. The India Design Show put forward 'Design' as a vital part of economic development, system operations, and overall quality of life. It showcased the design capability of India and orchestrated a platform that brought together myriad manifestations of design and presented them as a unified force to the people and industry.
The India Design Show featured a curated collection of CII Design Excellence Awards Winners, Indian iMark granted products and MSME Design Clinic Scheme supported products. IIT Bombay- Industrial Design Centre, IIT Kanpur, Pearl Academy, MIT Institute of Design, etc. were the exhibitors at IDS. In addition to the exhibition the conference on Design Innovation for Manufacturing was organised, focusing on design led innovation, positioning India as a global design and manufacturing hub and future of Indian design & manufacturing.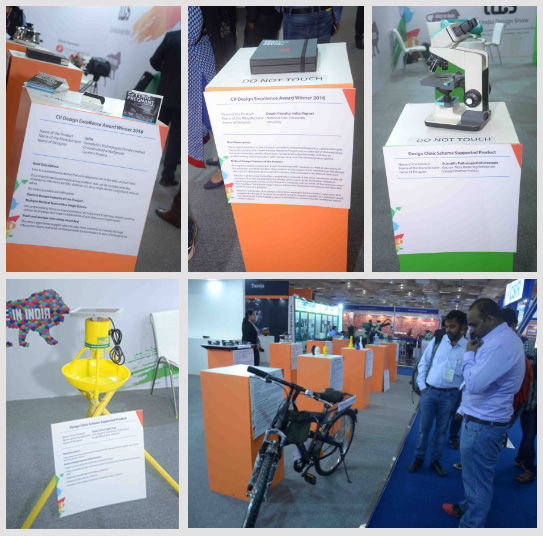 WORKSHOPS
The activity space at the IDS hosted a number of talks and workshops with designers on different topics viz. Design Thinking Modes: Prototype, Test, Emotions Of Design & Colour, Risk of Design, Design in the Start-Up Ecosystem, Human Centered Innovation, Shaping the Future of Manufacturing and The Future of Design – Trend Forecasting.