YEAR 13-2013 - NEW DELHI
Designing the Future
Trends have been a buzzword for quite some time now. Corporates are increasingly using insight techniques and other future focused research methods. Context and insights are the starting point for design process and the right understanding of them ensures the success or failure of design projects, hence meaning success in the market place. Designing for the future makes companies future-proof. Now, in 2013 it's about something bigger than trends, it's about VISION. It's the precise vision and passion behind the trend that will provide companies with the kind of foresight tools they need to spark business growth.
At this summit global influencers will come together and share stories, strategies and solutions – from inspiration to practicality. As the world becomes so interconnected and cultures collide, navigating the trends scene has become even more difficult. Designing for global markets and yet addressing the local sensitivities is a paradox that designers face everyday. On one hand global corporations are looking for space in the Indian markets and working to devise appropriate culture specific strategies. On the other side, Indian companies are going global. This summit will deliberate on how to resolve these conflicts, how to fix priorities and how to be relevant in the diverse locations. The summit will explore how design is helpful in imagining the future and is a perfect catalyst that connects future scenarios with corporate decision-making. This summit will be a holistic platform that would offer an innovative and realistic approach to trends and vision while incorporating content from around the world.
Sub-themes
Within the ambit of the main theme, the summit will explore following sub-themes:
How do various industries see the future in their categories
What mega trends will affect the future needs of the consumers and hence how business could design products and services.
What transformational changes are required in the approach of designing products and services by Indian industry & practicing designers
How to be "Best in Class" and First in Class
How can Indian Industry set up benchmarks for designing for emerging markets
Application of design methodologies in conventionally non-design areas in the organization such as finance, purchase, manufacturing and other internal processes, coming from the fact that 'Everything needs to be designed for effective end-to-end delivery to the consumer'
Building partnerships throughout the process of design and development for products and services
Distinguished Speakers
Jamshyd N. Godrej

---

Chairman, 13'th CII NID Design Summit and Chairman & MD, Godrej & Boyce Manufacturing Co Ltd

Jessica Bland

---

Technology futures analyst at Nesta

Kathleen Brandenburg

---

Co-founder and Director of Design Strategy at IA Collaborative
Kun-Pyo Lee

---

Professor at Department of Industrial Design, KAIST, Korea and director of HCIDL(Human Centered Interaction Design Lab)

Nelly Ben Hayoun

---

The "Willy Wonka of design and science"

Raymond Turner

---

director of Image Now, Ireland's leading branding consultancy
Loe Limpens

---

Pratap Bose

---

Head of Design Tata Motors Design

Krish Ashok

---

passionate open source enthusiast and advocates
John Mathers

---

CEO, Design Council UK

David Townson

---

Senior Design Associate, Design Council

Naushad Forbes

---

Director of Forbes Marshall
Satish Gokhale

---

Anijo Mathew

---

Assistant Professor at IIT Institute of Design

Udayant Malhoutra

---

CEO & Managing Director Dynamatic Technologies Limited
Pradyumna Vyas

---

Principal designer Director, NID

Aditya Vijay Kumar Berlia

---

Co-Founder and Pro-Chancellor of the Apeejay Stya University and a member of the Management Board of the Svrán Group and the Apeejay Stya Group (a constituent of the Svrán Group)

Patrick Whitney

---

Trustee of the Global Heritage Fund
Frank Boyd

---

Director of the Creative Industries Knowledge Transfer Network

Chandan Chowdhury

---

Managing Director- India Dassault Systèmes

Mehernosh Pithawalla

---

Head – Marketing Godrej Security Solutions Division Godrej & Boyce Mfg. Co. Ltd.
SUMMIT 2013 SPONSORS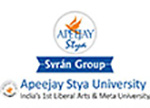 Design Foundation Partner
---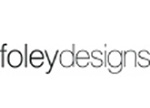 Trophy Partner
---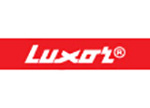 Writing Instrument Partner
---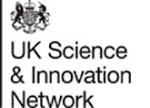 Partner
---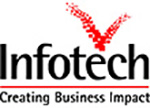 Corporate Sponsor
---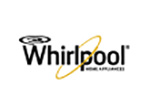 Corporate Sponsor
---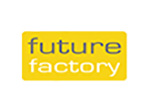 Corporate Sponsor
---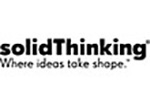 Associate Sponsor
---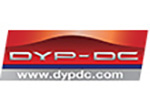 Dinner Sponsor
---