I live in a local area that comprises of all kinds of utilitarian and recreational places within a radius of 4 sq km. I see a variety of transport to ferry people within this small area. This includes e-ricks, grameen sewa, auto rickshaws, cabs, buses, metro and of course a large number of private transport comprising of two wheelers and four wheelers. Unfortunately, all our transport inventions have been with a very large footprint (with an exception of cycle which has been relegated to a lower order), unlike us or the trees who have a very small footprint. Our inherent culture of loving chaos over order, makes the landscape constantly in a state of dis order. In spite of so many modes of transport, we still find many of our fellow citizens inconvenienced to travel small distances., especially the seniors and children.
A lot of chaos and cacophony can be mitigated with the introduction of a uniform code of last mile transport. A no-frill, small footed, constantly moving, smart public transport can solve many problems. If we treat a local area like a body cell with given boundaries, we can optimise the last mile transportation within the cell with a universal design, that suits the seniors, youth, children and the differently abled.
One of the ideas that we toyed around recently was a slow moving, caterpillar type, electric transport that constantly moves in loops around the cell (read the labyrinths of local area). People can just hop on and hop off.
This transport is a pair of connected electric cars that move in tandem. The design is very basic but yet looks extremely elegant, enhancing the visual roadscape of the cell. It can house 7-8 persons, with ample space to keep your shopping bags with groceries or goodies. It has a touch screen to give commuters rich information about the local area (the Cell). It is connected with an App and has a smart card access. The local area has a charging dock, where it parks itself and regains energy (electric charge). It is quite animated and looks very sweet on the roads.
This is only an impression of a uniform code of last mile transport that solves many problems of pollution, chaos and inconvenience. It is a universal design without any frills.
As India progresses, citizens will demand respectable jobs. A cycle rickshaw, which adorns many small towns as the last mile transport, will not be a desirable occupation in the times to come. A smart last mile transport like this design, can bring in respectability to the occupation and immense convenience to the citizens, while helping in streamlining the commute.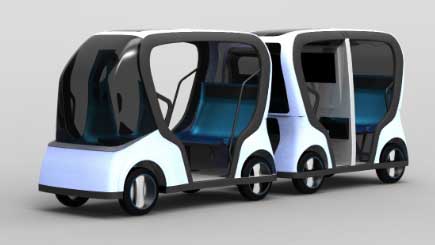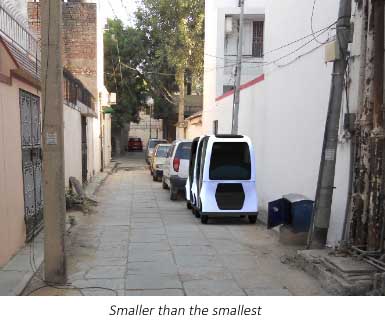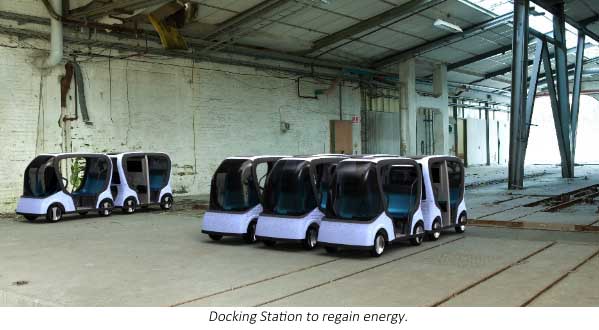 More technologies, like solar top, IOT, etc. could be further integrated. Technologies need to be made humane through a thoughtful creative process called Design Thinking. Local transportation in India needs a fresh thought!
The government should work on a comprehensive last mile transportation policy, which is inclusive, non-polluting, renewable, smart and beautiful. It is required to be tested on a template then replicated across.