YEAR 12-2012 - NEW DELHI
Design Thinking to Design Doing
The importance of design, its value and importance to businesses and the utility of design thinking to tackle the most challenging problems is quite well known. Having established the significance of design and design thinking for business vitality, it is now incumbent upon us to see how we can put this to use in practice. As we all know there is big gap in thinking and doing. It is this gap that this edition of design summit intends to fill. The summit proposes to answer the most important question – "how to make it happen".
This summit will deliberate on how to move from design thinking to design doing. The summit will explore key methods, strategies and successful techniques to extrapolate design thinking to design doing within businesses. It will endeavor to explore how businesses can achieve new growth using design.
Focusing on Design doing and design for manufacture lead to increased understanding of how to create products which not only appeal to the market, but are practical to manufacture. It will see how design and engineering could be integrated in an organization.
Sub-themes
To make things happen in not easy and would require a deep and functional look into several aspects. Using a combination of proven methods, case studies, academic research, the summit would unfold the theme through several sub-themes
Integrating Design into the organization
Managing Design
Creating a "Design Doing"
Operational Excellence in Design
Design leadership
Measuring Design value using metrics
Design as Strategic Integrator for Innovation
Research for Design
Product lifecycle management
Product design and manufacturing strategies
Design for disposal and recyclingn
To View the 2012 Summit Program click here
Distinguished Speakers
Abhijit Thosar

---

Director Interactive Consulting Cognizant Technology Solutions

Adi Godrej

---

President, Confederation of Indian Industry (CII) & Chairman, Godrej Group

Aditya Vijay Berlia

---

Pro Chancellor & Co-Founder, Apeejay Stya University Member, Management Board, Apeejay Stya & Svran Group
Ajay Verma

---

Vice President Value Solutions Dassault Systemes India

Anuj Prasad

---

Founder & CEO, DESMANIA

Chandan Chowdhury

---

Managing Director- India Dassault Systemes
Jashish Kambli

---

Executive Partner, Future Factory

Lee Bazalgette

---

Founder Colombo Design Studio

MD SADIQ

---

Scientist, CSIR-CLRI Shoe Design & Development Centre
R Mukundan

---

Managing Director of Tata Chemicals Limited

Naushad Forbes

---

Director of Forbes Marshall

Nick Talbot

---

Global Design Head, Tata Elxsi
Paul Priestman

---

Co-founding Director Priestmangoode

Paul Hendrikx

---

Co-Founder Studio Mango

Pradyumna Vyas

---

Prof. Director, National Institute of Design (NID)
Rajshree Pathy

---

Chairperson and Managing Director of Rajshree Sugars and Chemicals Limited.

Sudhir Kumar

---

Heads design consultancy firm SKM Designs Pvt. Ltd.

Sushma Berlia

---

President, Apeejay Stya & Svran Group; Chancellor, Apeejay Stya University
Vivek Sirohi

---

Vice-President R&D for South Asia

Willem Woudenberg

---

Branding & design consultant.

Zachary Jean Paradis

---

Director Experience Strategy Sapient Nitro
SUMMIT 2012 SPONSORS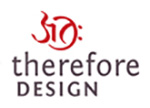 Design Partner
---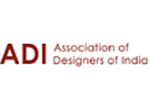 Partner Organization
---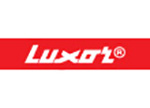 Official Writing Instruments Partner
---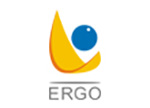 Corporate Sponsor
---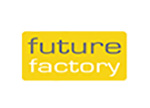 Corporate Sponsor
---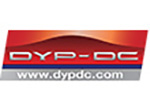 Dinner Sponsor
---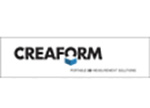 Dinner Sponsor
---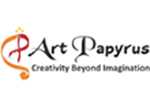 Bags
---